Network Solution > Bandwidth Management
ISP Solution
ISP Solution
NetwallExpert is one of the top 5 bandwidth management software in the field of IT.
To maintain the high quality of service that subscribers expect, ISPs must be able to control the delivery of these applications. We will help you achieve your goals and gain a competitive advantage even if you are new in ISP business
ISP traffic management software are helping ISP's to ensure that cut the network costs, growth in revenue, and that the broadband usage meet all expectations of all subscribers and manage Bandwidth.
Proud to be a 2021-2023 Best ISP Software
Starting a new ISP business and looking for ISP Software Why choose us ?
Start your ISP business with a minimum investment using our Netwall cloud hosted ISP Billing software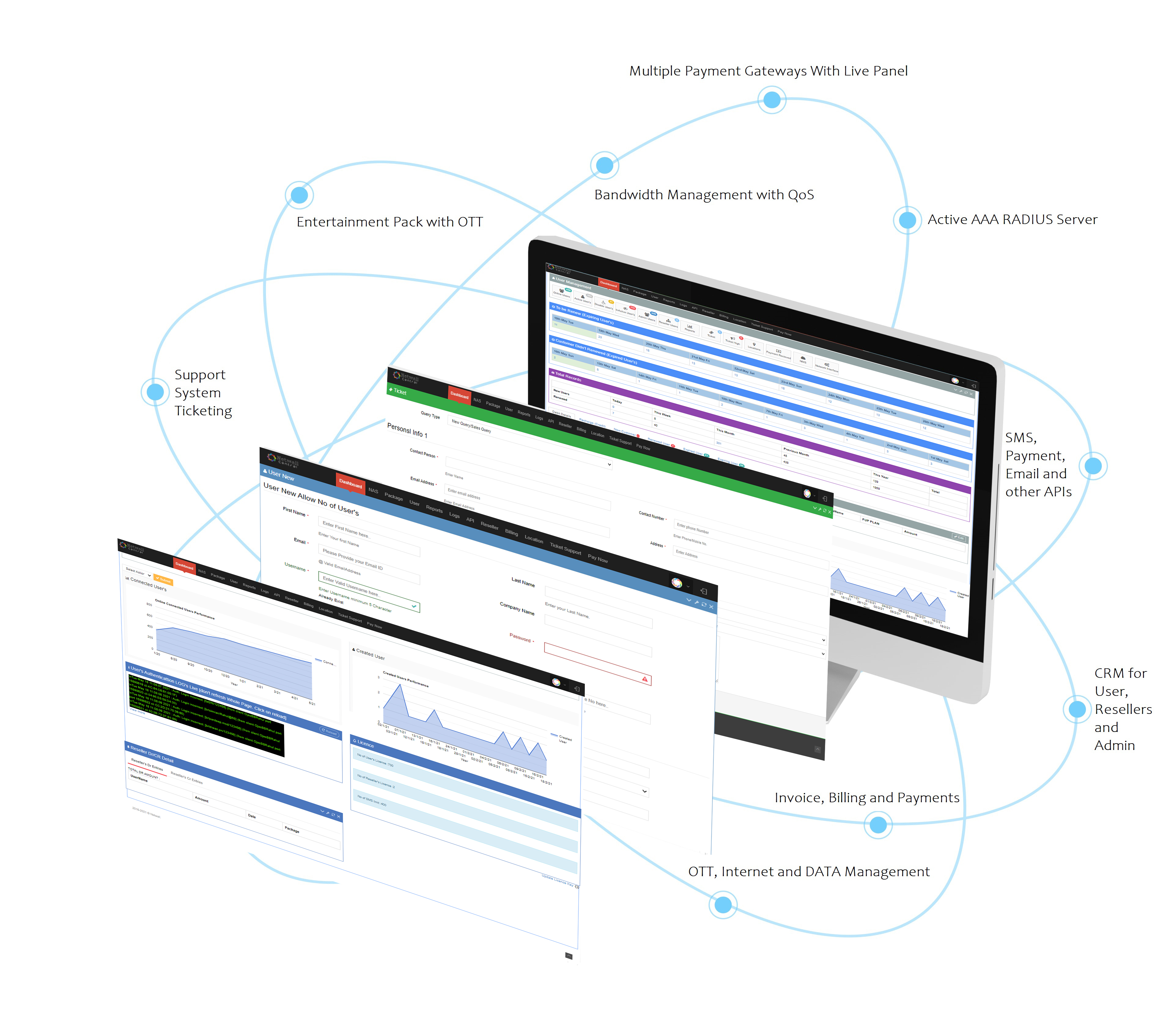 ISP Solution Netwall Software Feature
Bandwidth and QoS Management
Bandwidth manager provides operators and existing service providers to implement bandwidth restriction based on subscribers and data usage in addition to quotas on individual or shared basis as well on services like voice, video etc. Netwall supports committed bandwidth allocation (CIR) and burstable bandwidth allocation (CBR) offering high quality service to high-valued enterprise customers. Bandwidth allocation based on hours/days and data usage supports customized services. Netwall also provide weekend & Holiday Management Fair Policy .
Subscriber Management
subscriber management system facilitates service providers to manage unlimited number of users in a dynamic network with user addition/updation/deletion management functions, user migration facilities and user authentication process. It enables service providers to easily manage major issues like revenue leakage, user management, user monitoring and analysis of network congestion.
Billing Management
ISP solution offers prepaid billing and -postpaid billing functions with single invoice facility for multiple services. Internet service providers can offer promotions and discounts,time and usage based packages. It also allows invoices to include service components and to configure it for tax charges.
WebHosting
In this Software you can host your site with package and Price details
Multiple Level Administrations/Resellers
Netwall Software managed by multiple administrator and user level controls. It enables role-based administration and creation of an administration for each zone.
ISP Solution please contact us & Call us +91-767-(849)-8996, +91-997-(198)-6704
Netwall Bandwidth Management Network Diagram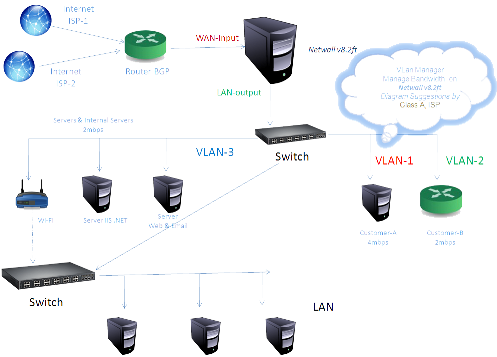 Reports
Generate All types of reports .
Subscribers

Generate Subscribers Reports

Invoices

Generate Invoice Reports to all Subscriber

Package Wise

Generate Reports to all Package Sold

Online Subscribers

Generate Reports to all Online Users, who were online at what time and date. Reason of Disconnection

Online/Offline Payments

Generate Reports of Users payment Online/Offline, with time,date,amount, GST,Renew Date and package Information

Audit

Generate Reports of Users Particular Date With IP ,MAC Address date and time

Current and Previous Usage

Generate Reports of Current Usage and Prevoius usage
Content Delivery Network
A content delivery network (CDN) refers to a geographically distributed group of servers which work together to provide fast delivery of Internet content
OTT Integrations
Over the top (OTT) refers to film and television content provided via a high-speed Internet connection rather than a cable or satellite provider.
SMS Integration
send SMS to all subscriber user's for Renewal. After Payment Recieved send Message to All Subscriber